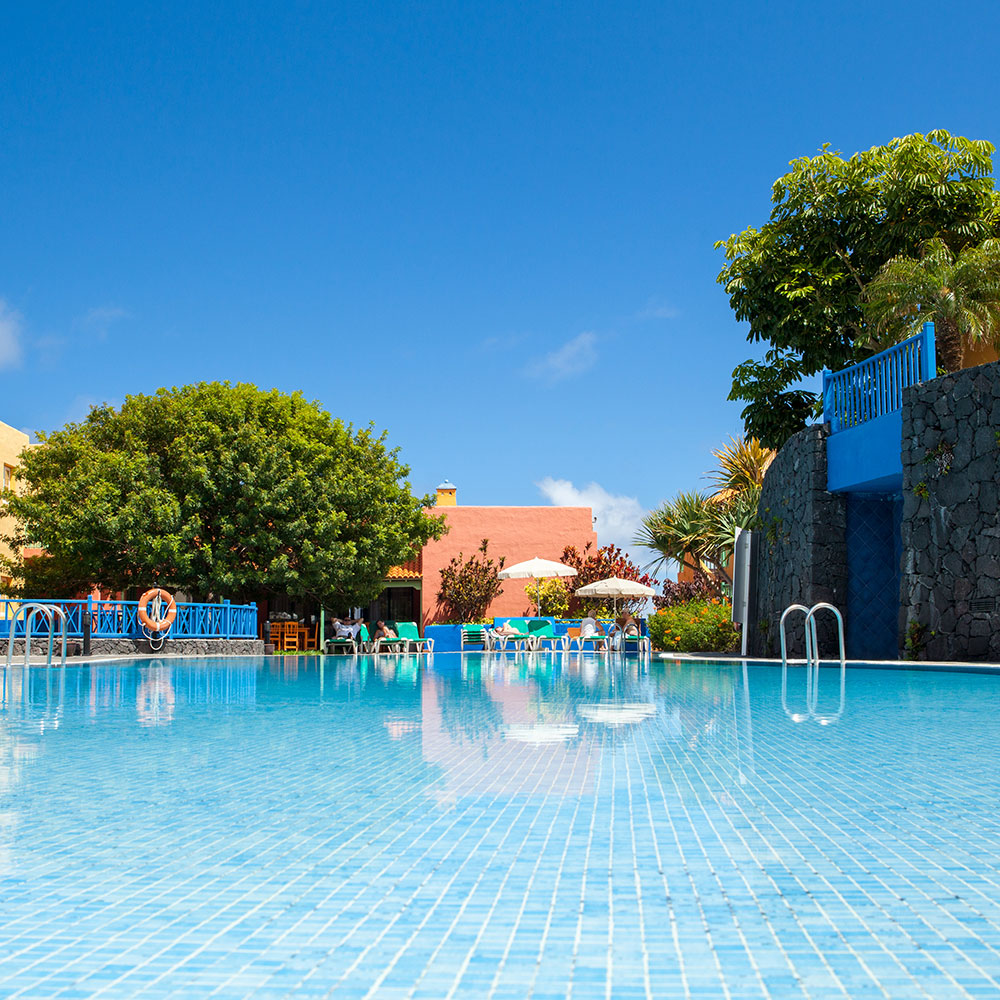 Pools
In the Canarian breeze
Apartamentos La Caleta benefit from welcoming and well-tended gardens and two freshwater swimming pools. This outdoor area is the perfect place for enjoying the fantastic Canarian weather. There is a sun terrace and separate pools for adults and children, the latter located in a more shaded area in order to protect the little ones from the sun and wind.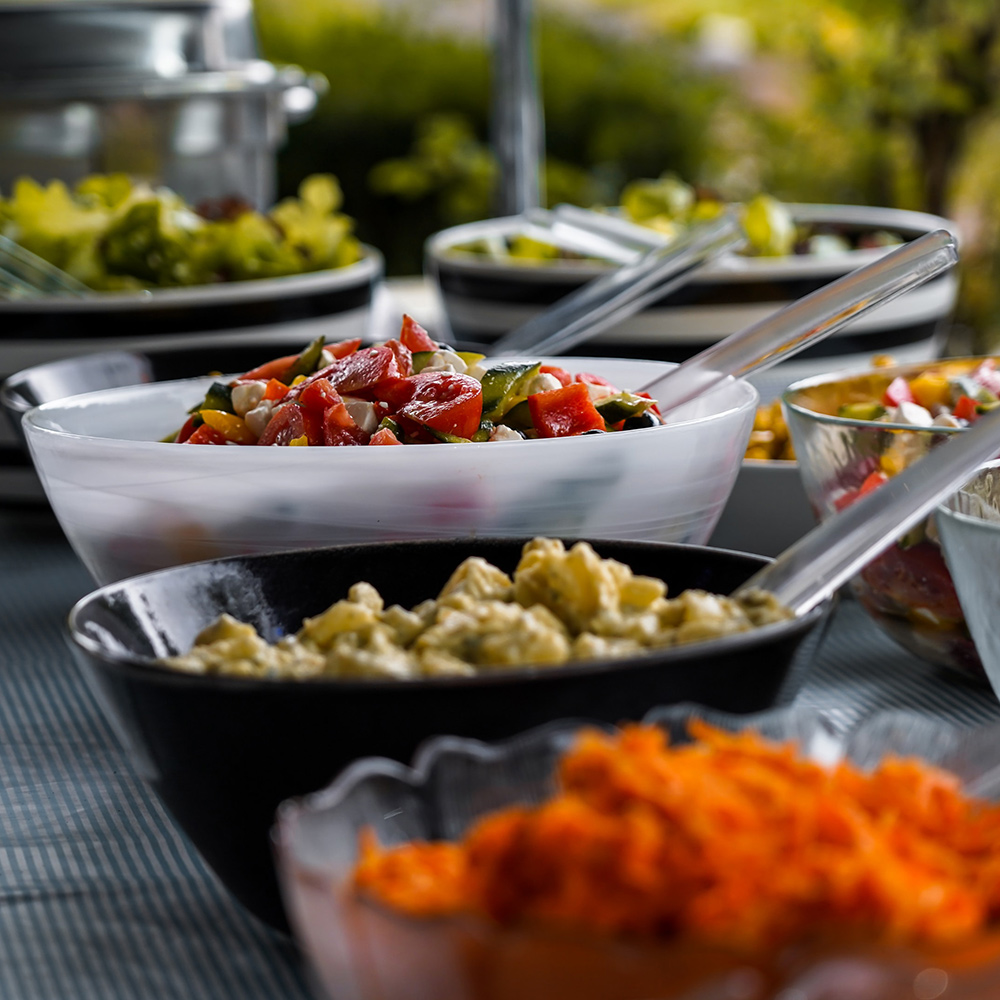 Restaurant La Caleta
Gastronomy
Our gastronomy is well-known and highly valued by our customers. Our restaurant serves a varied menu to suit all tastes, ranging from traditional Canarian cuisine to more international dishes. To ensure quality, our kitchen staff strive to always select the very best products. You can choose to enjoy your buffet menu on the terrace with views of the sea or the pool.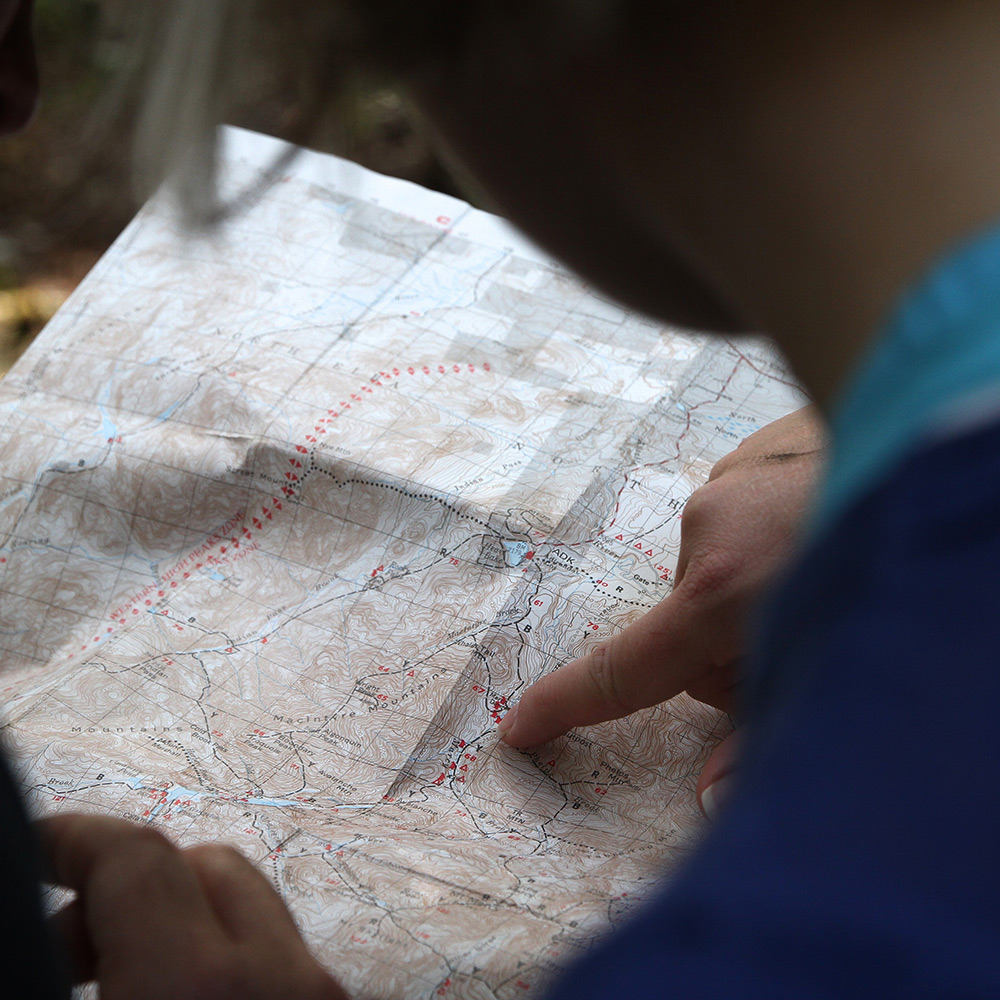 Other services
To ensure that our guests have the very best holiday on the island, our staff are available to advise on the most interesting activities, excursions and places to visit.
We also have a luggage room so that you can take advantage of every last minute on the island without having to carry your luggage around with you. And, to ensure that you are as comfortable as possible during your stay, we have washing machines and dryers at a cost of 4€ each.